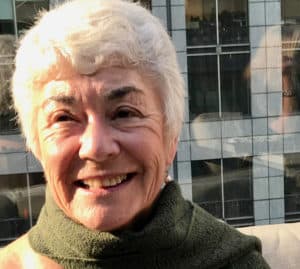 About Amba
Amba Gale has been creating potent transformational conversations for over forty years, conversations which allow for people to create completion and healing in their lives, awaken to a new spirit of awareness, wakefulness, consciousness, listening, joy, gratitude, and wonder, and to generate accomplishments across the board in their lives. Through interactive conversations, both one and one and in group settings, through readings, including poetry, based in current and ancient wisdom, she invites people to come into a new profound connection with themselves, with others, where they "listen" to life newly, allowing them to live a meaningful life well lived and to make a difference in the lives of others.
A Poetic, Photographic, and Practical Guide for Embracing Endings and Welcoming New Beginnings
How do you shift your state of mind, and state of being, in challenging times, from anxiety and worry to delight and joy, from stress to well-being, from despair to appreciation, from resistance to acceptance, from exhaustion to wholeheartedness?
In challenging times, our happiness depends upon our making these shifts. Yet, how do we do that? 
In Crossing Thresholds, Island Reflections, best-selling author, transformational coach, and founder of Gale Leadership Development, Amba Gale invites you to join her in connecting with nature and tapping into the silence inside, where deep lessons abound.
Amba's heartfelt poetry, breathtaking color photographs, and, what she calls "teaching questions," will guide you to embrace, and complete, the endings in your life and to create a new future —a future that brings you more fully alive.
Through prompts, exercises, journaling, and reflective questions, we enter into new pastures of living and being that provide a foundation for creating new futures, and a life worth living.  
Discover how to:
Create breakthroughs when things are falling apart
Heal ourselves and others through forgiveness
Have even our wounds be sources for compassion
Invent new futures for ourselves and our lives
Call upon the power of faith, and bring forth life-changing declarations, even when the ground shakes underneath
Generate pathways into living from appreciation, amazement, and wonder
Flourish in times of uncertainty
Diving into the pristine wilderness of Isle Royale National Park in Lake Superior, and taking a personal journey, in which she connected with nature, and re-invented her relationship with her now-adult daughter, Amba saw a missing bridge to a dock as a metaphor for making that crossing. She let go of her expectations for her daughter's future and now saw her as a resourceful adult, author, and shaper of her life. Following Amba's writing as a guide, we find that we, too, can create a vision and build a bridge, which allows for your new future to be fulfilled, learning all the way.
This book is for you if you 
Want to take an inner adventure of creating a shift in your life.
Are longing for connecting with your own heart and inner wisdom as your guide.  
Wish to see the gifts in all of our life's circumstances.
Are ready to open new territory in your life for re-inventing relationships, letting go of what no longer works, and stepping into new ground for trusting in yourself and the world.
Are open to cultivating your capacity for living in wonder, profound appreciation, and gratefulness.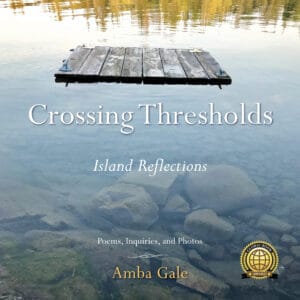 #1 New Releasein Nature Poetry (May 2020)