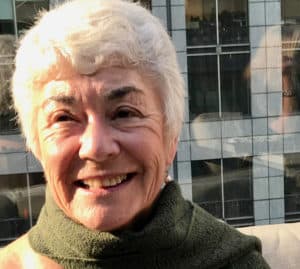 About Amba
Amba Gale has been creating potent transformational conversations for over forty years, conversations which allow for people to create completion and healing in their lives, awaken to a new spirit of awareness, wakefulness, consciousness, listening, joy, gratitude, and wonder, and to generate accomplishments across the board in their lives. Through interactive conversations, both one and one and in group settings, through readings, including poetry, based in current and ancient wisdom, she invites people to come into a new profound connection with themselves, with others, where they "listen" to life newly, allowing them to live a meaningful life well lived and to make a difference in the lives of others.
Crossing Thresholds
By Amba Gale
In Crossing Thresholds, Amba Gale deeply touches upon themes that are relevant to living our lives with meaning, gratitude, and wonder. Through photographs and poems, taken and written in the Isle Royale area of Lake Superior, she shares her own story of tapping into Silence, through connecting with the natural world, and, from there, into her own deep wisdom and creativity, as she crossed a personal threshold, which crossing necessitated embracing impermanence, letting go of resistance to what is, accepting change, making room for endings, creating completion, and opening up space for new beginnings. As a coach for and leader in people's personal development and transformation, and a stand for the awakening of human consciousness, she creates compelling reflective inquiries, inquiries to think within, associated with each poem, which allow us to engage with our own, parallel, journey, as we, too, move into our depths.
A New Online Course:
Crossing Thresholds: The Next Opening
February 2, 16, March 2, 9, 2021 9:00am – 11:00am Pacific Time
I am very excited to announce my second online course, Crossings Thresholds, The Next Opening. While I have been a participant in others' online programs, and have loved them, and been so contributed to, I have also been "chomping at the bit" to offer my own work, as you can imagine, and, of course, one that is uniquely my own.