meet amba
meet amba
The nature of my work
I love working with people, in profound interactions, breathing life into their making a connection with their own wisdom, power, and beauty.
I "found that calling," and my passion, many years ago. For over forty years, I have been a teacher, coach, guide, and poet, for people and businesses. The kind of coaching I do is transformational. I do not give tips or techniques. Rather, I work with people in behalf of their stepping into new territory in communication and accomplishment, forwarding them in connecting deeply with their own wisdom, beauty, creativity, power, sense of belonging, and ability to lead, serve, and contribute to others. Primarily through interactive coaching conversations, in courses and in one-on-one coaching sessions, I open territory for people to live an alive, awakened, conscious, loving, mindful, fulfilled life.
As a devoted adventurer of both inner and outer travels, a pioneer and pilgrim dedicated to personal development, to making a difference in the lives of human beings, I am committed to stepping ever more powerfully beyond what is familiar and safe, and have been a dedicated student of personal and professional development since the early 1970's. Working with leaders of organizations, entrepreneurs, managers, and people in and out of organizations who are committed to their own growth and development, I have been designing and leading deep dives into authenticity, courage, integrity, forgiveness, committing, communication, collaboration, accomplishment, and community since that time.
My educational background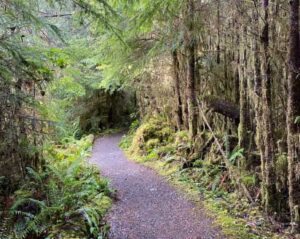 After receiving my BA from the University of California at Berkeley as a Phi Beta Kappa, majoring in English, minoring in Music, I earned my Secondary Teaching Credential and my Master's Degree in Music Education. In 1968, I began my career teaching high school English, and, stepping forward "outside the box," I received an Award for innovative development from the California Teachers Association, and later completed a short and potent Mastery of Management Program at Darden College.
In my late twenties, I began a serious entrance into the world of transformational, personal and professional development, engaging in teachings through many transformational paths throughout the years. My primary expertise and training lies in Communication, and, particularly, Listening, and Listening through the heart, as a source of power and workability for transforming lives of individuals and organizations.
Business and personal history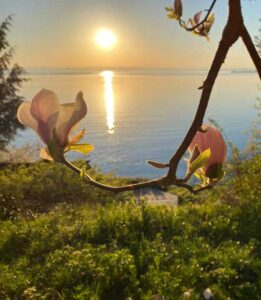 As the founder of Gale Leadership Development LLC, and prior to that, Gale Consulting Group, I am profoundly devoted to the awakening of awareness, consciousness, spirit, joy, and passion in human beings. Through the work that I offer, people, and their businesses and organizations, create cultures based in partnership, mutuality, workability, and in communication that works, and within which people flourish.
I am dedicated to opening a space for people to take a powerful inward journey, touching into their authentic selves, coming into their Awareness, Wakefulness, Joy, and Aliveness. As they grow and touch ever more deeply the depths of their own Being, connect with the principles and power of communication, particularly listening, generate their connectedness with others, they open new territory for collaborative accomplishment. From individual transformation, the culture of the organization shifts to being one in which people are nourished and breakthrough accomplishments flourish.
I have been writing poetry throughout my life, and weave many of the themes of my poetry and the poetry itself through my interactive transformational work with people. I am thrilled that I have recently published my first gold award-winning book, a book of poetry, photography, and teaching/reflective questions, called Crossing Thresholds, Island Reflections. Crossing Thresholds empowers readers to make their own transformational journey through awakening their inner guide, immersing themselves in reflective journaling, getting deeply in touch with nature, connecting with their spirit, experiencing the grief of loss, accepting impermanence, embracing endings, starting new beginnings, and being a perceiver of wonder. 
I live on beautiful Bainbridge Island, in the Pacific Northwest, an island across from Seattle. We built our own home on land near the water, and I feel like I live in a national park!  As I am passionate about connecting with the natural world, the move here with my husband in 1990 from California has been a fulfillment of a deep longing.  I live with my husband, Don, who plays banjo and pedal steel guitar and is a consummate musician and singer/songwriter. Our daughter, who is a brilliant artist and passionate about life, lives in Kirkland, Washington.
When I am not designing work, writing poetry, or leading work, diving into developmental courses myself, you can find me joyfully watching Mariner's baseball with my husband, hanging out with my daughter, or traveling around the world.
Creativity envelops us, nature surrounds us, joy comes from within us.
In behalf of your connecting with my work,
I am including two interviews.
The first is with Chris Clearfield,
a fine podcaster, who interviewed me primarily about the nature of my work.Listen to Podcast >
In the second interview, I was interviewed by Derek Doepker, a well – known teacher, coach, and author who coaches other authors, particularly Indie authors, in making their work available to the world.Watch Video >