5 Critical Keys: An Introduction to Crossing Thresholds, a Conversational Bridge to Your Next Opening
5 Critical Keys
An Introduction to
Crossing Thresholds, a Conversational
Bridge to Your Next Opening
Register Now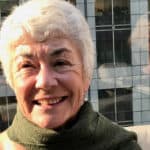 A Free Live Online Workshop with…
Amba Gale
Transformational coach and guide, author and leader in transforming the quality of people's lives for awakening Heart, Spirit, Awareness, and Joy in life
Contributions by Owen Ó Súilleabháin
Irish guide, musician, and Spirit of Creativity
Thursday, July 8, 2021
10 am to 11:15 am PST
Discover the five most critical ingredients for beginning your inner adventure of Crossing Your Next Threshold with ease and grace.
If you are at all like me, you want to lead a life that is profoundly meaningful, no matter what the circumstances, contributing heart, nourishment, and empowerment to the lives of others.
This has been a super challenging time, for many of us, a time in which it has been easy to experience overwhelm, resistance to the ever-changing circumstances, for getting easily caught up in automatic reactions that get triggered by something external to us, in life.
With all the noise outside, it has been, perhaps, difficult, to "tap into" the Silence inside, where deep lessons can be learned and where we can be guided into our new "real pastures," as poet/philosopher John O'Donohue says about the opportunity for crossing thresholds.
Even for those of us deeply in development, with well-established, periodic practices, or reflection and contemplation, we find that the opportunity to deepen our ability to live and sustain ourselves in a state of present moment awareness, freeing ourselves up ever more powerfully to be, is a compelling one.
Imagine yourself moving from whatever state of being you are in now, to a deeper sense of authenticity, freedom, and choice.
Imagine having a breakthrough into your own connection with your intuition, your imagination, and your own Wisdom, as your trusted guide.
Imagine trusting in the universe so much that you let go of trying to control things.
Imagine tuning into the Wonder of life, a being able to surrender to and trust life's unfolding.
Creating a bridge for people to cross from one state of being to another is the essence of the new online course I created, based on my book of poetry, Crossing Thresholds, Island Reflections.
Join us in a free, 75-minute introduction to the Fall offering of the six-week live online course, Crossing Thresholds, a Conversational Bridge to Your Next Opening, where you investigate, explore, and own your own first crucial steps in creating a transformation for yourself, for accepting endings, and starting new beginnings in your life.
Give yourself the gift of a Full Stop (Key #1). Join us for 75 minutes in our free introduction to the Fall offering of the six-week live online course, Crossing Thresholds. During that stop, unlock a new awareness for:
Key #2: Listening in a new way, listening from "the ear of your heart" – Discover what it takes to listen powerfully,
Key #3: Hearing the speaking of your own heart, and your own wisdom – Meet your own inner Wisdom guide
Key # 4 Cultivating longing – Once you commit with your heart, "long for" a particular breakthrough, the process of crossing the threshold naturally starts
Key # 5: Shedding – Begin to discern what it is time for you to shed – Once you see that, shedding becomes easier
Owen and I are so excited to share our experience with you, as we know our time together will be both nurturing and productive.
I am, have always been, and always will be, passionate about guiding people across their thresholds.
What Participants Have Said: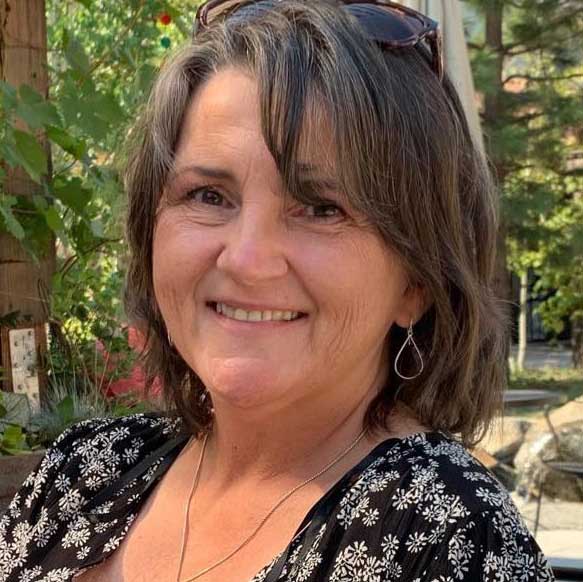 "Crossing Thresholds tilled my soil, so to speak. Like a master gardener's tools, Amba's words loosened up parts of me that had been compacted and hardened by the weight of the world, transforming what was root-bound into humus, allowing air and light in to create a fertile environment for germination and growth."
Sue Transeaux,
Brand Expression Specialist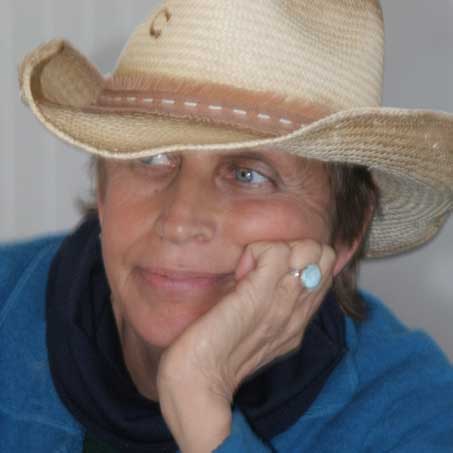 "I did not have a lot of faith that we could be dropped down into the deep depth where we could get entry into what we needed to get complete…in order to get to the place of opening up to a new future…but we did. I felt held and profoundly contributed to in the course on Zoom by Amba."
Karla Boyd,
Leadership Coach